Performance tests of the different lenses I got for my Canon 550D
I own four lenses:
Tokina AT-X 116 PRO DX: ultra-wide angle lens, 11-16 mm, F2.8
Canon EF-S 18-55mm 1:3.5-5.6 IS: wide-angle zoom lens
Canon EF 50mm f/1.8 II: very nice fast prime lens
Canon EF-S 18-55mm 1:3.5-5.6 IS: tele zoom lens
I shot a complete series (all apertures) for my four lenses and then compared the pictures at the highest zoom level. My 550D was set to ISO 100, 2 s timer, and was of course mounted on a tripod.
General lessons learned
All three Canon lenses show a very nice constant performance over the whole aperture range. In contrast, the Tokina needs to be stopped down to F5 to become really sharp but then trumps the Canon 18-55 as can be seen in the first comparison: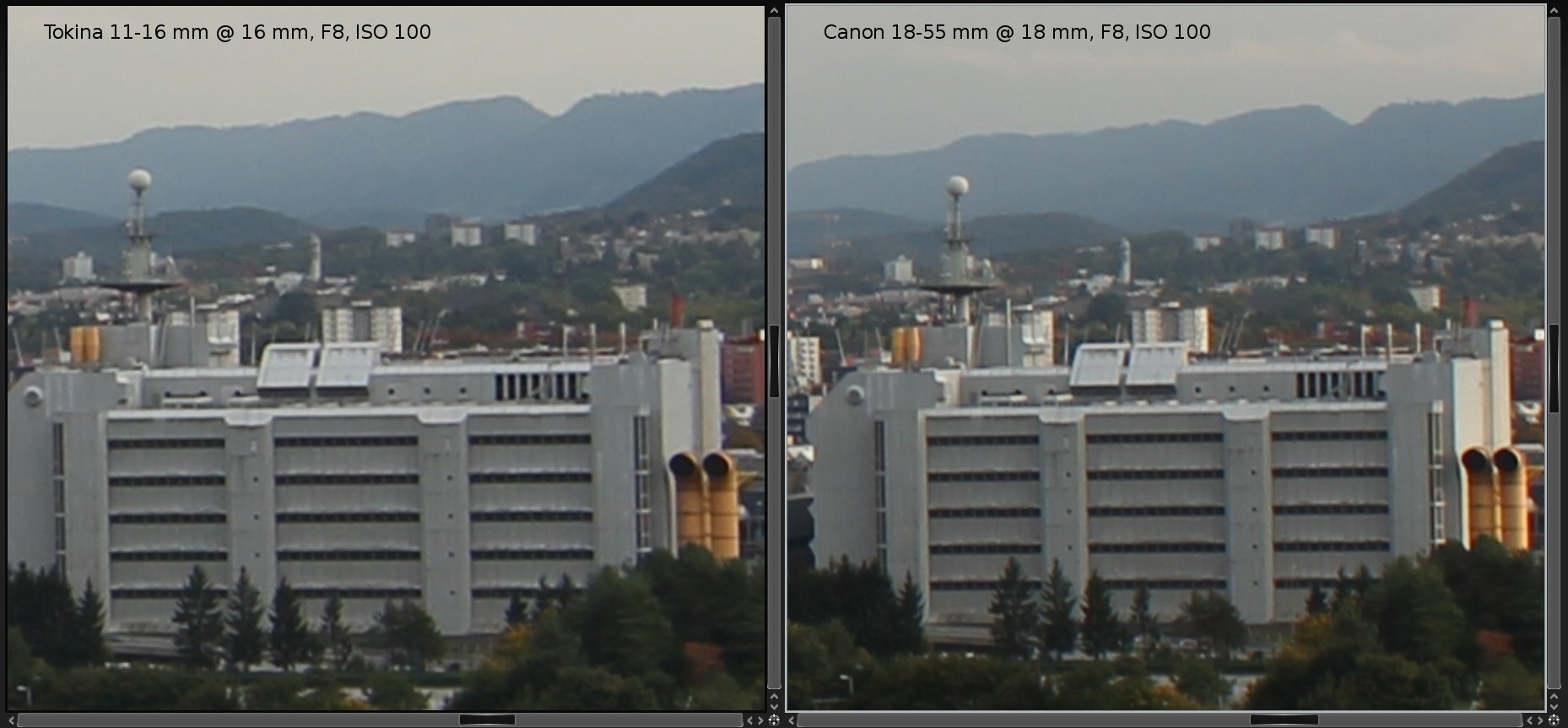 Note that the picture taken with the Tokina (left) is shown in a higher magnification (being 16 mm) as compared to the Canon (18 mm) and yet it's still sharper. For reference, the whole picture at 16 mm is shown below with the magnified part marked in red: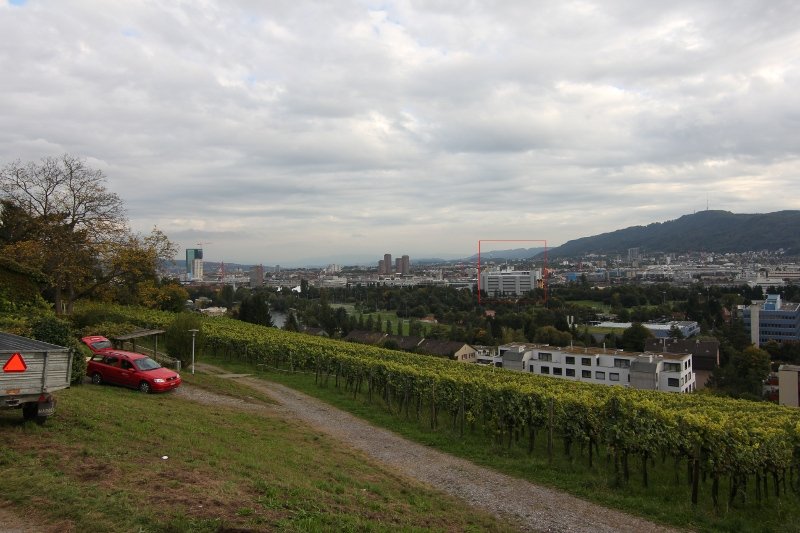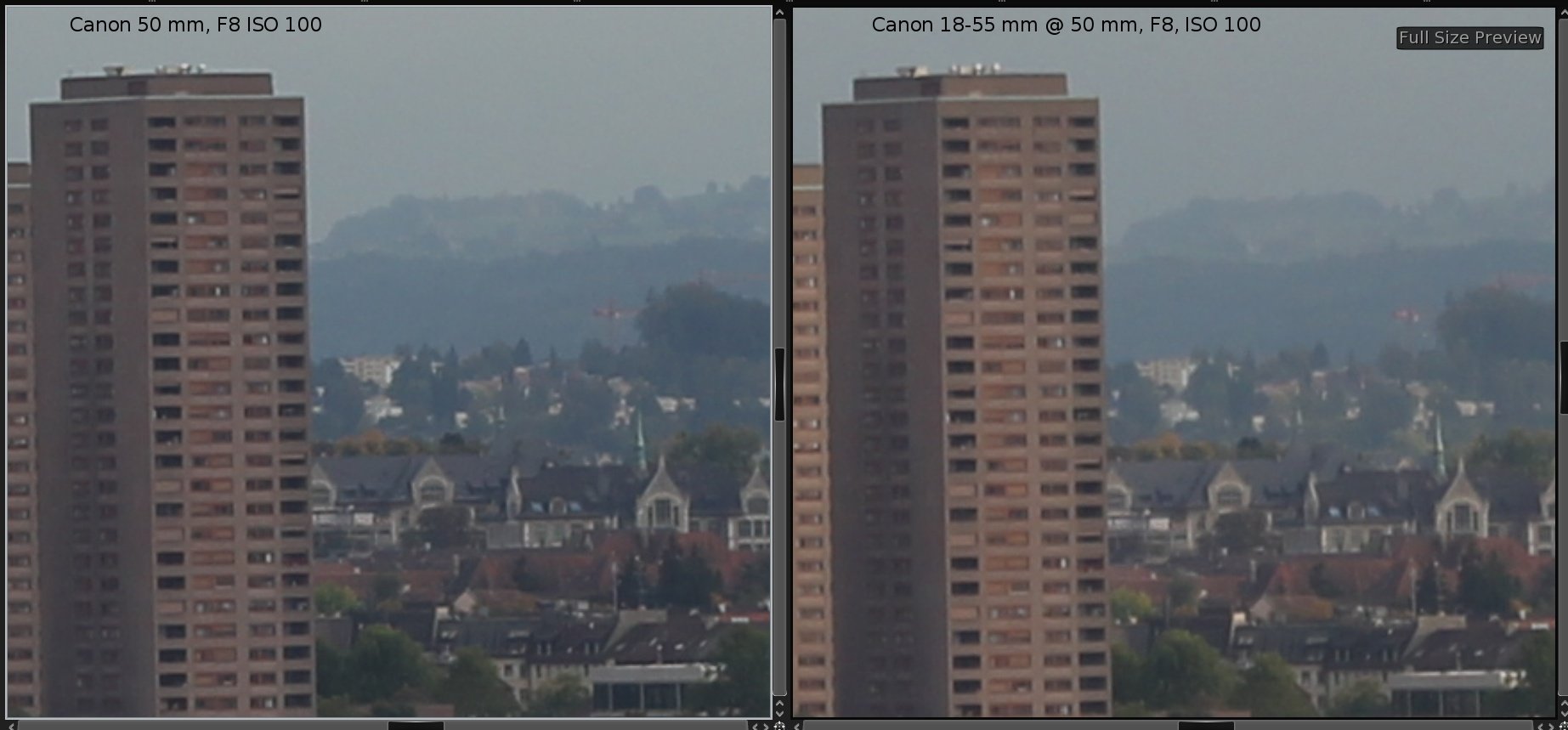 The Canon EF 50mm is an amazing lens, especially when taking into account its price. I was excited to compare it to the EF-S 18-55mm. Of course it's a lot faster (F1.8 vs. F3.5), but as you can see, at the same F8 the zoom lens holds up pretty nicely compared to the prime.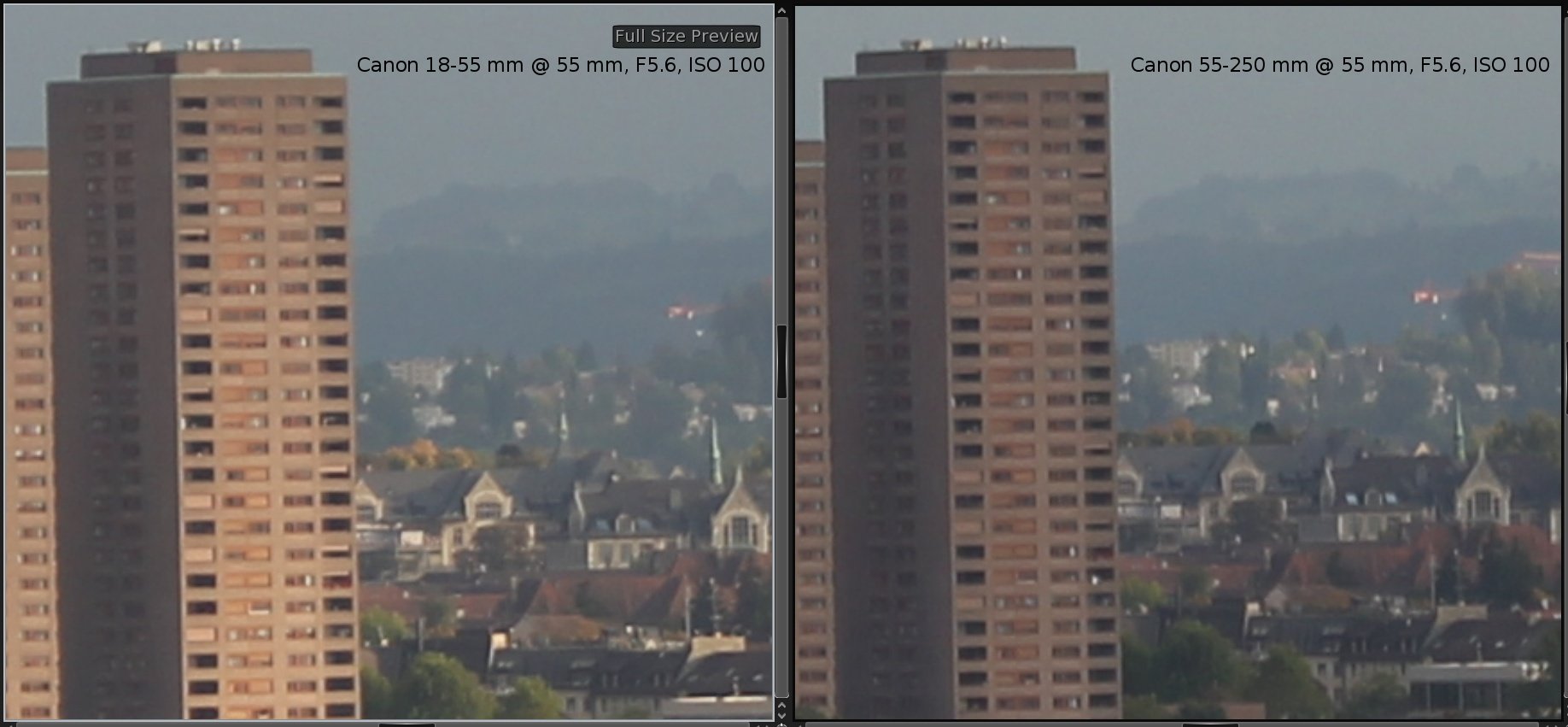 In this picture I compared the Canon EF-S 18-55mm to the EF-S 55-250mm at 55 mm. Again the two lenses perform almost equally well, with a slight advantage for the 55-250.

To sum up, the Canon lenses are the workhorses, delivering solid performance without requiring too much care while the Tokina is the diva that can do amazing things in the F7-11 range.